---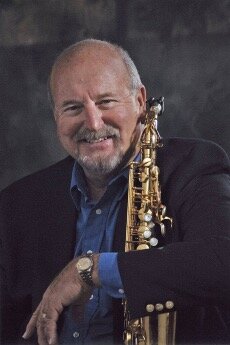 Calling Hours
3:00 pm - 7:00 pm
Tuesday, March 29, 2022
Harloff Funeral Home
803 S. Washington St.
East Rochester, New York, United States

Get Directions
Funeral Mass
11:00 am - 12:00 pm
Wednesday, March 30, 2022
St. John of Rochester
8 Wickford Way
Fairport, New York, United States

Get Directions


Obituary of Roger Bruce Eckers
ROCHESTER- Loving husband, father, teacher and musician who passed away on March 23, 2022, at age 78. Predeceased by his father, Robert Eckers, mother, Mary Cynor, and brothers, Robert and Raymond Eckers. Roger is survived by his wife, Debra Eckers, daughters, Christine Moore, Lori (James) Hahn, Darcy Eckers (Rick Williams), stepsons Brent (Melissa) Griffin, Brandon Griffin; grandchildren, great-grandchildren; several nieces and nephew. Friends may call at Harloff Funeral Home, 803 S. Washington St., E. Rochester, Tuesday, March 29, 3-7 p.m. Roger's Funeral Mass will be celebrated Wednesday, March 30 at 11:00 a.m. St. John of Rochester, 8 Wickford Way, Fairport, NY 14450. In lieu of flowers, donations can be made to the University of Rochester, Eastman School of Music, Performing Arts Medicine at giving.rochester.edu or P.O Box 270032, Rochester, NY 14627-0032 in memory of Roger. His family has provided additional information about his life. CHILDHOOD Roger Eckers was born in Minneapolis, Minnesota to Mary Cynor and Robert Eckers. The youngest of three boys, he adored his older twin brothers, Robert Jr. and Raymond. His mother instilled a love of music in Roger at a young age as a piano teacher and as the conductor of the hit local band, the Eckers Orchestra of Minneapolis. Roger played a number of instruments as a child, but found a favorite in the saxophone. He played in the Eckers Orchestra with his family and in the St. Louis Park High School band. FAMILY Roger married Debbie Herendeen in 1989 and their 33 years of marriage and partnership were the happiest of his life. They shared a love of fishing in Chaumont Bay, the cottage, an annual visit to St. Lucia, music, gardens, animals, and cherished time with family and friends. By age 21, Roger had three daughters: Christine, Lori, and Darcy. He was a supportive father who passed his love of music onto all three. Christine played the flute and graduated with a B.A. in music from the University of Michigan. She now resides in Florida and is a County Commissioner. Lori played the oboe through college and Roger was thrilled that Lori recently started playing again. She now works for the University of Rochester in Advancement. Darcy played the saxophone and is a former Kindergarten teacher. She now resides in Florida with her fiancé Rick. Roger became a father-in-law to his "favorite son-in-law," Jim, when Lori and Jim married in 1990. Jim has been a high school science teacher for 34 years and plays the drums, much to Roger's dismay. Roger became stepdad to Debbie's children, Brent and Brandon, in 1989. Brent and his wife, Melissa, live in Boston and work at Northeastern University. Their two daughters, Katherine and Claire, adored their Grandpa Rog. Brandon lives in Connecticut and is a member of the US Navy. Roger loved being a grandfather to Lori's children, Daniel and Amy, Christine's children, Benjamin and Audra, and Brent's children, Katherine and Claire. He was also a great-grandfather to Audra's children, Leah, Lili, and River. Roger continued to instill his love of music down the family tree. He started Daniel on trumpet and Daniel grew up to share Roger's love of jazz, playing in groups like the Eastman Youth Jazz Orchestra. Roger started Amy on flute when she was eight years old and taught her private lessons for over 10 years. He attended every concert and was her first call after every NYSSMA solo festival. As a Syracuse Football and Basketball fan, Roger loved going to games to watch Amy play piccolo and flute with the Syracuse University Marching Band and pep band. Born with a love of animals, he adopted a multitude of dogs, cats, rabbits, and fish throughout his life. Not one to hold back from an interest, he began breeding fish in his basement and it quickly evolved to a high-level, hundred-tank operation selling to local fish stores. This endeavor might not have been profitable, but he wasn't one to shy away from caring for his pets. A pushover for a cute face, he was once the caretaker of 10 cats at one time. He had a particular soft spot for Labradors and naming them after his favorite musicians. Dexter Gordon, Charlie Parker, Willie, Riley, and Duke are amongst the many pets who lit up Roger's life. EDUCATION After earning his Bachelor's Degree in Music Education from the University of Minnesota, Roger moved his family to Rochester, NY to attend the Eastman School of Music. He obtained his Master's Degree from Eastman and studied classical saxophone under Sigurd Raschèr. He received his Doctorate Degree (Doctor of Musical Arts) from Eastman in 1976. He performed his Doctorate Degree Recital in Kilbourn Hall and recently had a seat in the Hall dedicated in his name. The family hopes all will visit Kilbourn Hall and take a moment to remember Roger when they see his name on seat E10. CAREER Roger was the band director at Rush-Henrietta High School for 33 years, where he conducted the high school concert band, jazz band, pit orchestra, competitive marching band, and pep band. He also gave private lessons for over 50 years and supported countless young musicians in their music education. He taught a number of students who went on to become professional musicians, college music professors, or music teachers themselves, but he cherished the relationships he formed with his students the most. Roger performed around Rochester with his Quartet and Big Band at venues like Hedges, the Strathallan, the River's Edge, Charley Brown's, and even the Strasenburgh Planetarium. He was a staple name in the music community, from his gigs to his role as an artistic director for touring shows, where he always played multiple books himself. He played with several famous musicians and played in a number of jazz festivals, such as the Rochester International Jazz Festival and the St. Lucia Jazz and Arts Festival. Roger continued to practice his instruments every day, often telling others he woke up at 5am to start his studies. Later in life he found a new teacher in Jerry Bergonzi, who he studied with and visited often. INTERESTS Roger kept his Minnesota roots close to him and remained a Minnesota Vikings fan through thick and thin, claiming every year, despite all historical evidence, that this was going to be "their year." He passed his purple fandom onto his family and even took everyone to see a game at US Bank Stadium in 2021. In shocking fashion, the Vikings' won the game when the kicker made a field goal in the last thirty seconds, which we can only imagine was due to Roger's enthusiastic cheering. Roger and Debbie took an annual trip to St. Lucia every January after falling in love with the island during the St. Lucia Jazz and Arts Festival. They loved returning each year to the sun, friends, and some relaxation. Roger fell in love with the Thousand Islands and bought a cottage in Chaumont Bay. He was meticulous about taking care of the cottage and the boat, but even more meticulous about his lawn. He was an avid fisherman, always claiming to know the best spots of the day where the perch were biting. On a particularly good day, he'd call up everyone he knew and ask them to guess how many fish he caught. Roger was known for his infectious laughter and his love of the finer things in life, like Johnnie Walker Red, a fine meal, sports cars, popcorn, and the occasional frozen KitKat or Nutter Butter. His last days were spent surrounded by his family and music. He passed away on the evening of March 23, 2022. He will be greatly missed by family, friends, and the community.


Share Your Memory of
Roger
who we are:
It is our desire to make our professional assistance as complete as possible, providing personal and dedicated service to all we are privileged to serve. Proudly serving all faiths.

Our Location:
Harloff Funeral Home
803 South Washington Street
East Rochester, NY 14445
Phone: (585) 586-5948
Fax: (585) 248-0365
Email: Office@harloffs.com